John Angelo, dancer, drama teacher, cable TV host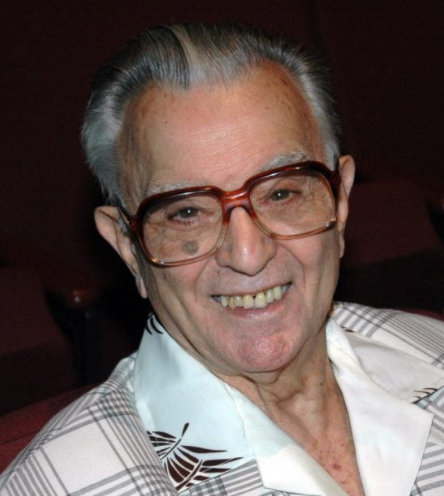 Longtime West Hollywood resident John Angelo has passed away. A former dancer, choreographer and actor of MGM musicals who went on to work as a decorator and costume designer, Angelo was 98 years old.
An active member of the West Hollywood community and the LGBT community, Angelo is perhaps best known locally for his talk show on WeHo's public access channel, The John Angelo Interviews. He produced over 500 episodes over a 20-year period.
Angelo has also taught theater to children and adults for the city of West Hollywood. Likewise, he produced community theater projects for the city of West Hollywood, recruiting many actors from his acting classes.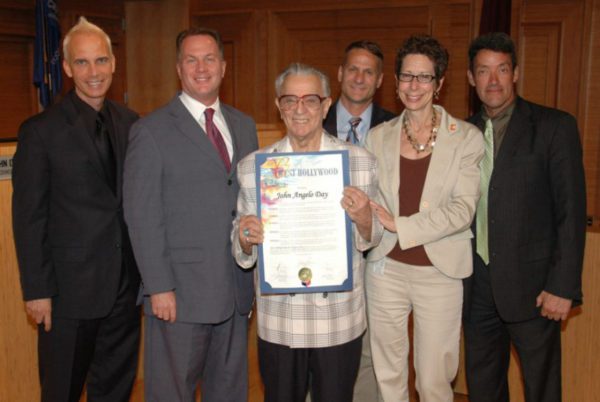 For his 90e birthday on June 24, 2012. the city declared the feast of Jean-Ange and offered him accommodation. City council members all posed for a photo with Angelo.
Born in New Jersey, Angelo began dancing as a teenager and performed on Broadway, most notably in the original Oklahoma production. He then performed in the Monte Carlo Russian Ballet.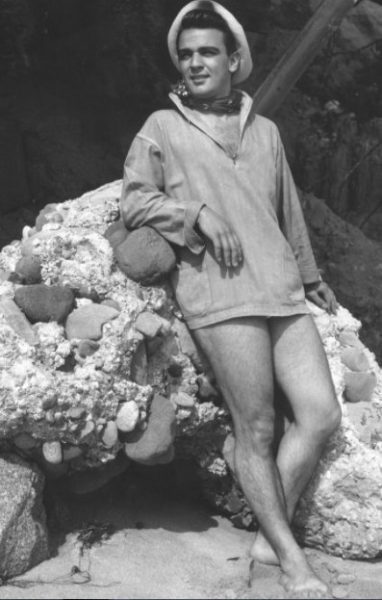 In 1950, Angelo moved to West Hollywood after being recruited by MGM as an additional dancer and actor. The rent for her first apartment was $ 60 per month ($ 647 in 2020 dollars).
His film appearances have included Singin 'in the Rain, West Side Story, An American in Paris, and Guys and Dolls. He also appeared as a regular dancer in the late 1950s on The Frank Sinatra Show. Later, he became a choreographer for shows in Las Vegas.
After retiring from dancing he worked as a decorator for TV shows like Dallas, Knots Landing and Hart to Hart
Her longtime friend Sue Sexton posted this tribute to Angelo on Facebook:
"It is with a heavy heart that I bid farewell for the moment to longtime friend and West Hollywood legend John Angelo. I met John in the 1990s at West Hollywood Public Access and quickly got started. to record his talk shows and Christmas plays.Every year he wrote a new Christmas play for the actors he taught in his adult and children's drama classes with the adults playing roles like Santa Claus and Mrs. Claus and the children playing the roles of elves and talking toys After three hours of filming he still had the energy to go out for coffee or late night dinner.
"John came to West Hollywood under contract with MGM as a dancer in the early 1950s and appeared in many musicals such as West Side Story and Singing in the Rain. John is the man Gene Kelly hands the umbrella to in Singing in the Rain. John later became a set designer and worked on numerous television shows, including Hart to Hart.
He was best known in West Hollywood as the city's longtime drama teacher and inspired many young people to become actors. Unfortunately, due to the pandemic, I could only see John through a window as his health deteriorated in the last few weeks of his life. I wanted to post pictures of happier times with the wish that we will meet again and can kiss again. #TO TEAR APART #JeanAngelo #WehoPA, # until we meet again #best friends #now you are an angel #untilweetagain #sing in the rain"