Wet weather, floods cause problems | Local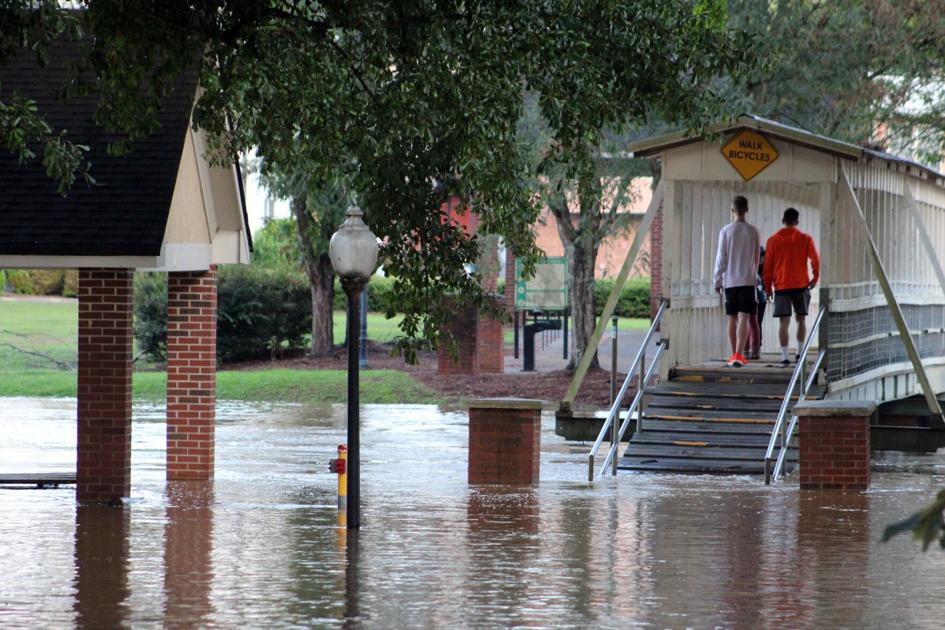 Flooding, power outages and school delays are just a few of the problems caused by a storm or two that swept through Polk County last week.
The combination of the remnants of Tropical Storm Fred and a heavy rainstorm dumped several inches of water over the local area in just over 48 hours, causing flooding issues on Thursday night.
Polk County Public Works and Polk County Police reported a number of road closures due to flooding on Thursday. The impact was felt the next day when the Polk School District decided to delay school by two hours last Friday to ensure students arrived safely.
Places along the banks of Euharlee Creek in Rockmart were covered in water as it was inundated by Thursday's downpour of storms. The United States Geological Survey's rain gauge at the Nathan Dean Bypass reported seven inches of rain for the past week.
Much of Georgia Power's customers in Polk County were left in the dark on Wednesday night as teams worked to resolve an issue northeast of Aragon.
Electricity was restored for most customers around 11:45 p.m. after a tree fell on a transmission line near Aragon-Taylorsville Road, according to Georgia Power spokesman Chad Nation.
Nation said on Tuesday that soil saturation caused by the large amount of rain in the Tropical Depression Fred region caused a tree to fall on one of the high-power transmission lines that serves as the primary means to supply electricity to a large area.
More than 2,300 customers were without power at the height of the blackout, as areas further along the line lost power in a short period of time.
The overall area of ​​the blackout included the entire city of Aragon and extended west along Bellview Road to almost Fish Creek Road on the north side of the Cedartown Expressway.
About 90 customers in the area closest to the initial incident on Taylorsville Road were still without power after midnight, but were eventually recovered early Thursday morning.